Mining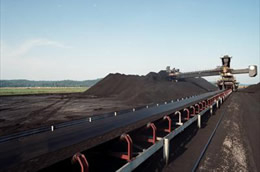 Safety and equipment reliability are two critical concerns in the mining industry. With the high costs associated with downtime, it's more important than ever to minimize unplanned maintenance.
Whether you are operating in an underground mine, strip mine or prep plant - you recognize the importance of preventing contamination and retaining bearing lubrication to maintain a safe and productive work environment.
The Inpro/Seal Bearing Isolator extends the Mean Time Between Repair (MTBR) of your rotating equipment in mining applications by forming a permanent, non-contacting seal to keep lubrication in and contamination out.
Inpro/Seal Air Mizer® technology is utilized in floatation cell applications to prevent product escape into the production environment.
Key Applications: fans, motors, pumps, pillow blocks, gearboxes, floatation cells.