Oil and Gas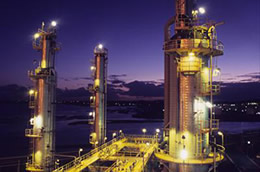 As the demand for oil and gas grows around the world, so do the demands placed on the equipment operating in this industry. In an industry with a high cost of downtime, companies need to optimize their equipment to remain competitive.
Inpro/Seal's custom engineered bearing protection solutions are designed to extend the Mean Time Between Repair (MTBR) and increase the reliability of your rotating equipment.
As safety is a top priority in the oil and gas industry, precautions need to be taken to ensure the safe operation of equipment. Inpro/Seal Bearing Isolators are made entirely of non-sparking bronze material and have no contacting surfaces that could heat up and initiate combustion of volatile materials in the area.
Key Applications: steam turbines, pumps, motors, oil mist lubricated equipment.